Conveniently located inside the Hyperdome Shopping Centre, Loganholme we welcome you to our practice. We have been operating since 2000 providing high quality, comprehensive care to all families and individuals in our community.
Our focus is on our patients.
This means that when you visit us you can expect the highest standards of health care. We provide timely access to health care and advice and we take the time to listen to our patients' concerns and address each concern.
We are committed to health promotion, preventative care and screening.
Hyperdome Doctors is an accredited practice. This means we uphold the Standards for general practices that have been created by the Royal Australian College of General Practitioners (RACGP). These standards are one of the pillars of safety and quality in the Australian healthcare system.
We actively promote continuing education for our doctors, nurses and support staff as your health is our responsibility.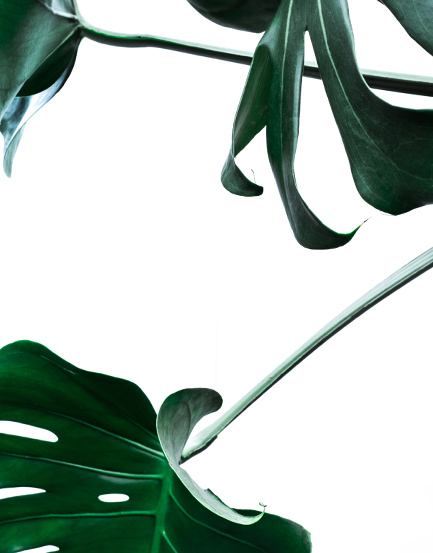 Dr Pey Wen Ho
Monday:-
Tuesday: 9am – 2.30pm
Wednesday:-
Thursday: –
Friday: 9am – 2.30pm
Returning from maternity leave on the 28th May, 2022.
Dr Pey Wen Ho obtained her medical degree from University of Queensland and has worked in Mackay, Rockhampton and Ipswich Hospitals prior to entering general practice in 2018.
Dr Ho has since obtained her qualification with The Royal Australian College of General Practitioners.
She is looking forward to providing long-term care to patients in Logan and surrounds. She enjoys managing a variety of medical conditions seen in general practice, but has special interest in women's health, preventative medicine and antenatal care.
Outside of work, Dr Ho can be found wandering around local weekend markets or tapping into her adventurous side by taking a camping or caravan trip.
Dr Sina Beiraghi
Monday: 7am – 3pm
Tuesday: 7am – 3pm
Wednesday: –
Thursday: 7am – 3pm
Friday: 7am – 3pm
Our practice Principal is Dr Sina Beiraghi. He has been a GP for more than 20 years and has spent 17 of those years caring for the families and individuals in Loganholme and its surrounding suburbs. Dr Beiraghi is well known for the dedication he shows to patients with complex health challenges. He believes in getting to the "bottom of the problem".
Dr Beiraghi has a keen interest in skin cancer from screening to surveillance, diagnosis and management including surgical removal. Mental Health and Diabetes Management are his other areas of special interest.
When not at work Dr Beiraghi can be found spending time with his wife, children and dogs, or challenging himself in the great sport of triathlon.
Dr Sadiqa Ehsan
Monday: 7.30am – 3pm
Tuesday: 7.30am – 3pm
Wednesday: 7.30am -3pm
Thursday: 7.30am – 3pm
Friday: 7.30am – 3pm
Sadiqa studied undergraduate medicine in Pakistan and has gained her Fellowship in general practice with the Royal Australian College of General Practitioners. She has worked in various hospitals in Australia and has gained experience in emergency medicine, gynaecology and obstetrics. Her special interests include women, children and population health.
She especially enjoys helping her patients strive for quality health by assisting them in employing disease prevention and maintenance health strategies.  
Dr Rita Knowles
Monday: 9am – 3pm
Tuesday: –
Wednesday: 9am – 3pm
Thursday: 8am – 2pm
Friday: –
Dr Rita Knowles, an Australian graduate, is an experienced GP of more than 22 years. Dr Knowles is also a long standing GP in the Loganholme community providing care for patients since 2003. Her vast experience combined with her diligent and considered approach to medicine makes her a very popular doctor.
Dr Knowles' areas of interest include Women's Health, Maternity Care & Family Planning and Children's Health.
Like many working mums, Dr Knowles juggles work, family and pets.
Dr Michelle Park
Monday: every second Monday, 8am-5pm
Tuesday: 8am -5pm
Wednesday: 8am – 5pm
Thursday: 8am to 5pm
Friday: 8am -5pm
Dr Michelle Park is an Australian trained doctor who completed her medical degree at The University of Sydney and has a Fellowship with the Royal Australian College of General Practitioners. Michelle also worked as an associate lecturer at the University of Newcastle Medical School.
Prior to completing her medical degree, Michelle studied biology and psychology at the McMaster University in Canada. During this period Michelle expanded her horizons and completed cultural exchange programs with the Canadian Aboriginal community and Yokohama University in Japan.
Michelle completed her residency in hospitals and GP training in Newcastle and surrounding area, gaining experience in rural medicine.
Her special interests include Mental health, Women's and Children's health, Preventative care, Contraception including IUD and contraceptive implant insertions and removals.
In her spare time, Michelle enjoys exploring new places as well as painting, hiking and reading.
Michelle is bilingual and speaks both English and Korean fluently
Dr Esther Miao
Monday: 8am – 5pm
Thursday: 8am – 5pm
Friday: 8am – 5pm
Dr Esther Miao obtained her medical degree in Taiwan in 2013, completed her internship and the following junior house officer year in National Taiwan University Hospital, the most prestigious hospital in the country.
Dr Miao moved to Australia in 2015 initially working in the Cairns Hospital prior to embarking on her GP journey in 2018.  She has since obtained the fellowship of Royal Australian College of General Practitioners.
Before working as a GP in Brisbane, she worked in Crows Nest and Toowoomba, covering a wide variety of medical conditions and demographics.
Dr Esther enjoys all aspects of general practice and has special interests in Women's and Children's health, preventative medicine, antenatal care, and minor surgical procedures. She is fluent in English, Mandarin, and Taiwanese.
When she is not busy at work, Dr Esther can be found playing the piano, hiking in forests, traveling, and spending time with her family. She is also an eager and active participant when it comes to her local church activities.
Dr Jennifer Duncombe
Every second Thursday from 7.30am (call 3806 0077 for dates and times)
Dr Duncombe is a well known and very popular Brisbane GP with more than 30 years experience.
Dr Duncombe provides the regular aftercare for the Gastric Banding procedure used in weight loss. She has been involved in many scientific publications about the effects of weight loss surgery. Her clinic is held at our practice each month.
Lisa
Receptionist - Team Leader